T3 review: MACH V1 Ultra,a game-changing cordless floor cleaner that vacuums, mops and steams!
BY Derek Adams,T3
June 25, 2023

If you're in the market for a handsome, futuristic looking cordless mop that also steam cleans as well as vacuums hard floors and medium-pile carpet, the MACH V1 Ultra is the only model on the market capable of carrying out all three disciplines without having a cable attached. Highly recommended.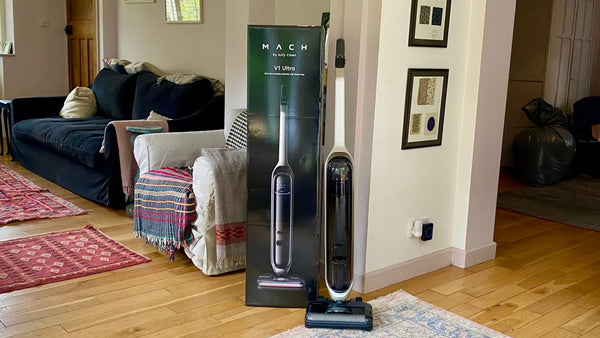 New MACH V1 Ultra – aftershave for giants

.
image:

Derek Adams | Future

The fact that MACH has not only managed to include a steam function, but also all the other stuff that modern cordless vac-mops are capable of, is cause for celebration. Moreover, this thing is genuinely gorgeous and rammed with so many amazing design flourishes that you half wish for a cataclysmic household spillage event to occur just so you have an excuse to bring it out. 'Help, the dog's brought in the contents of the pond again, the kids have painted the kitchen floor in crayon and gramps has just tripped over the baby and dropped his porridge.' 'No problem, I'll just reach for my MACH'.